SourceOffSite 5
We're proud to announce the release of a major new version of our longest-standing tool, SourceOffSite. As ever, SourceOffSite is the way to access your SourceSafe data quickly and securely, locally or over the internet. But SoS 5 brings things squarely into the 21st century, with more power,more speed, and a completely revamped user interface.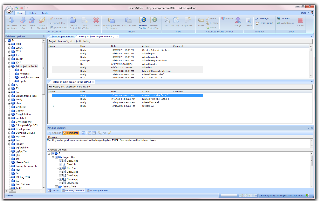 A Brand New Interface
The SOS 5 client has been rewritten from the ground up. It looks, feels, and behaves like a modern, powerful Source Control client — which is just what it is. SOS 5 lets you open multiple tabs, to see simultaneous history views, search results, and project listings all at once.
All of your activities are launched from a clear, modern, easy-to-navigate toolbar. You'll hardly believe you're working with SourceSafe.
Working Smarter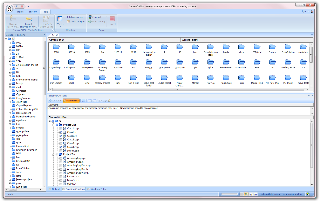 The redesign is not just a "re-skin" — it's all aimed at helping you get your work done faster and more easily.
SOS 5's Pending Checkins view shows you all of your works-in-progress, across all folders, in one place. One place to view the list, one place to check them in.
SOS 5 also gives you one window to find and manage your Working Folder settings, one-click shares of folders and trees, and more.
Faster and More Reliable
SOS 5 is the fastest SourceOffSite yet — often 10x faster, or more — with serious upgrades on the stability and robustness fronts, as well. See the release notes for all the details.
See how it works.